PROVIDENCE, RHODE ISLAND, July 26, 2023 - Today, the Pandemic Center at the Brown University School of Public Health announced that Wilmot G. James, PhD, has been named Chair of Wellcome's Climate Impacts Advisory Committee. He is appointed on a three-year term. Dr. James is a Senior Advisor to the Pandemic Center and Professor of the Practice of Health Services, Policy and Practice at Brown University School of Public Health. The Climate Impacts Advisory Committee considers applications for the funding award, "Climate Impacts Awards: Unlocking urgent climate action by making the health effects of climate change visible."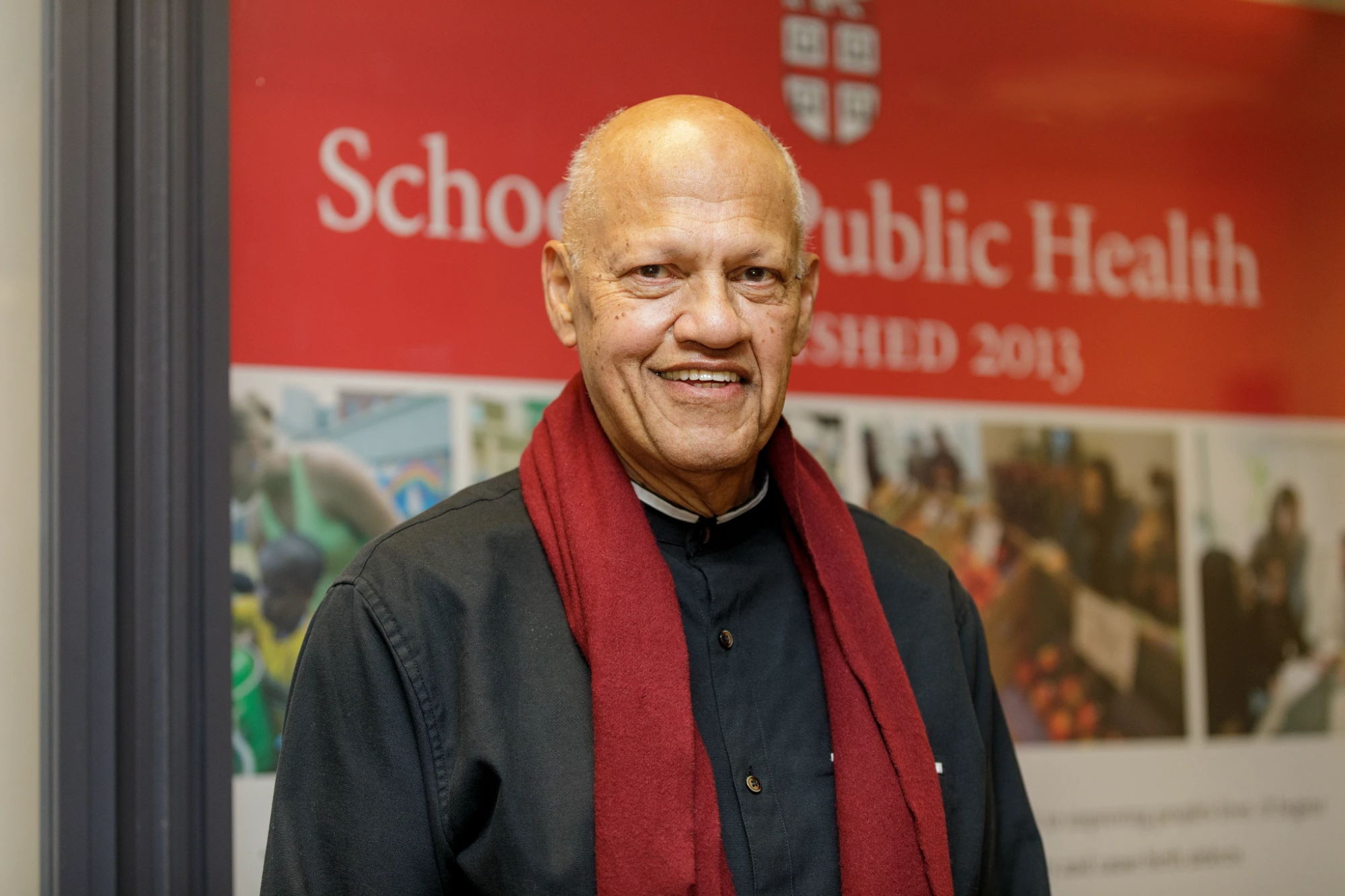 Wellcome's Climate Impacts Awards fund short-term, high-impact projects that combine evidence generation with communications and/or public engagement to make these impacts of climate change more visible. These projects will drive urgent climate policy and practice change at scale. The expert Committee, made up of a diverse group of scientists, policy-makers, communicators and community leaders convened the first meeting with an interim Chair, Professor Peter Diggle of Lancaster University, in early July. Dr. James will assume the Chair moving forward. The first round of awards will be announced shortly.
"I am honored to be asked to serve as Chair of this important committee, and to work with Wellcome's expert team in this area. We need to urgently address the causes of climate change, as well as coming up with innovative solutions to limit the harm done to people's health today. I am delighted as I am fortunate to be exposed to cutting edge policy proposals that build on the opportunities we have to improve people, animal, plant and planetary health," said Dr. James.
Dr. Madeleine Thomson, Head of Climate Impacts & Adaptation at Wellcome, said:
"Our health is one of the first ways many of us will directly feel the impacts of climate change. The recent heatwaves are a reminder of this as people suffer from the extreme weather fueled by climate change all over the world.
"Not every climate impact on health is this visible. The purpose of these awards is to make the links clear and inspire solutions to help drive policy change. 
"We are delighted to appoint Dr. James as Committee Chair and believe his leadership will help us in identifying high impact research that aims to protect people from the worst effects of climate change."
As Senior Advisor to the Pandemic Center at Brown University, Dr. James works with an interdisciplinary team, led by Jennifer Nuzzo, DrPH, that takes a holistic approach to pandemic preparedness. This no-stone-unturned approach expands beyond a typical epidemiological lens and includes, among its many priorities, examining climate change's impacts on biological emergencies and working to increase resilience to them. Dr. James' position with the Wellcome Climate Impacts Advisory Committee will allow him to significantly bolster his expertise in this area and further contribute to the Pandemic Center's goals in climate change.
"Our changing climate, and its contributions to the spread of infectious diseases, is having profound impacts on public health. Given the stakes of this issue, it was no surprise to me that Wilmot James was selected to Chair this distinguished committee. Dr. James is a top global leader on health security threats and has an impressive record of being able to solve tough problems. I look forward to the progress that his leadership will spur." said Dr. Jennifer Nuzzo, Director of the Pandemic Center at Brown University.
Wellcome is a global charitable foundation that works to improve health and save lives using science. They focus on three worldwide health challenges: mental health, infectious disease and climate and health. The Pandemic Center at Brown University's School of Public Health strives to reduce vulnerabilities and increase resilience to pandemics, other biological emergencies, and the harms they pose to health, peace, security, and prosperity.
For more information about the Committee, the awards, or the application process, see Wellcome's website.
About Wellcome 
"Wellcome supports science to solve the urgent health challenges facing everyone. We support discovery research into life, health and wellbeing, and we're taking on three worldwide health challenges: mental health, infectious disease and climate and health."